A quarter cup bra also known as a shelf bra is a type of bra which provides minimal coverage to the breasts. As its name suggest it covers only a quarter of the breast and leaving the upper part of the breasts exposed. This style of bra is popular choice in women for its seductive and alluring appearance.
Key Features of a Quarter Cup Bra
Minimal Coverage: The quarter cup bra provides minimal coverage to the breasts and leaving the significant portion of the upper breast area exposed. This design enhances the appearance of the breasts and create a provocative look.
Underwire Support: Many quarter cup bras include underwire support to provide some lift and shape to the breasts. This can help create a flattering silhouette.
Adjustable Straps: Like traditional bras, quarter cup bras often come with adjustable straps to ensure a comfortable fit and some level of customization.
Variety of Materials: Quarter cup bras are available in a variety of materials including lace, satin, silk and more. These materials are chosen for their sensual and luxurious qualities.
Different Styles: There are various styles and designs of quarter cup bras ranging from more subtle to extremely revealing ones. Some may include additional features like straps, bows or decorative elements.
Versatility: Quarter cup bras are popular option for intimate moments. But some individuals wear them as part of their everyday lingerie collection to add a touch of allure.
Who Needs It
Quarter cup bras are for women who are looking to enhance their sensuality and create a provocative appearance. They can show off a lot of your breasts to make them perfect for intimate moments with a partner. Some women wear these bras in their daily life to feel empowered and attractive. Fashion-forward individuals use these bras as a bold fashion statement.
When to Wear Quarter Cup Bra
Intimate Moments: Quarter cup bras are perfect for romantic and intimate occasions with a partner. They can set the mood and create a sense of excitement in the bedroom.
Special Occasions: Many people are using quarter cup bras on special occasions like honeymoon to add an element of surprise.
Boudoir Photography: A quarter cup bra is a perfect choice to create captivating images while boudoir photo shoot.
Lingerie Collection: If you enjoy collecting lingerie in everyday life, you may incorporate quarter cup bras into your daily wardrobe.
Self-Expression: Some individuals wear quarter cup bras as a form of self-expression to boost their confidence. Even on ordinary days when they want to feel sexy and empowered.
Fashion and Outfits: Fashion-forward individuals use quarter cup bras as statement pieces under certain outfits to showcase their personal style. Like, under sheer blouse or low-cut dress.
Clubbing or Night Out: Some people wear quarter cup bras as part of a daring and bold look to visit a nightclub.
Note: Below images may be NSFW.
Quarter Cup Bra Ideas For Women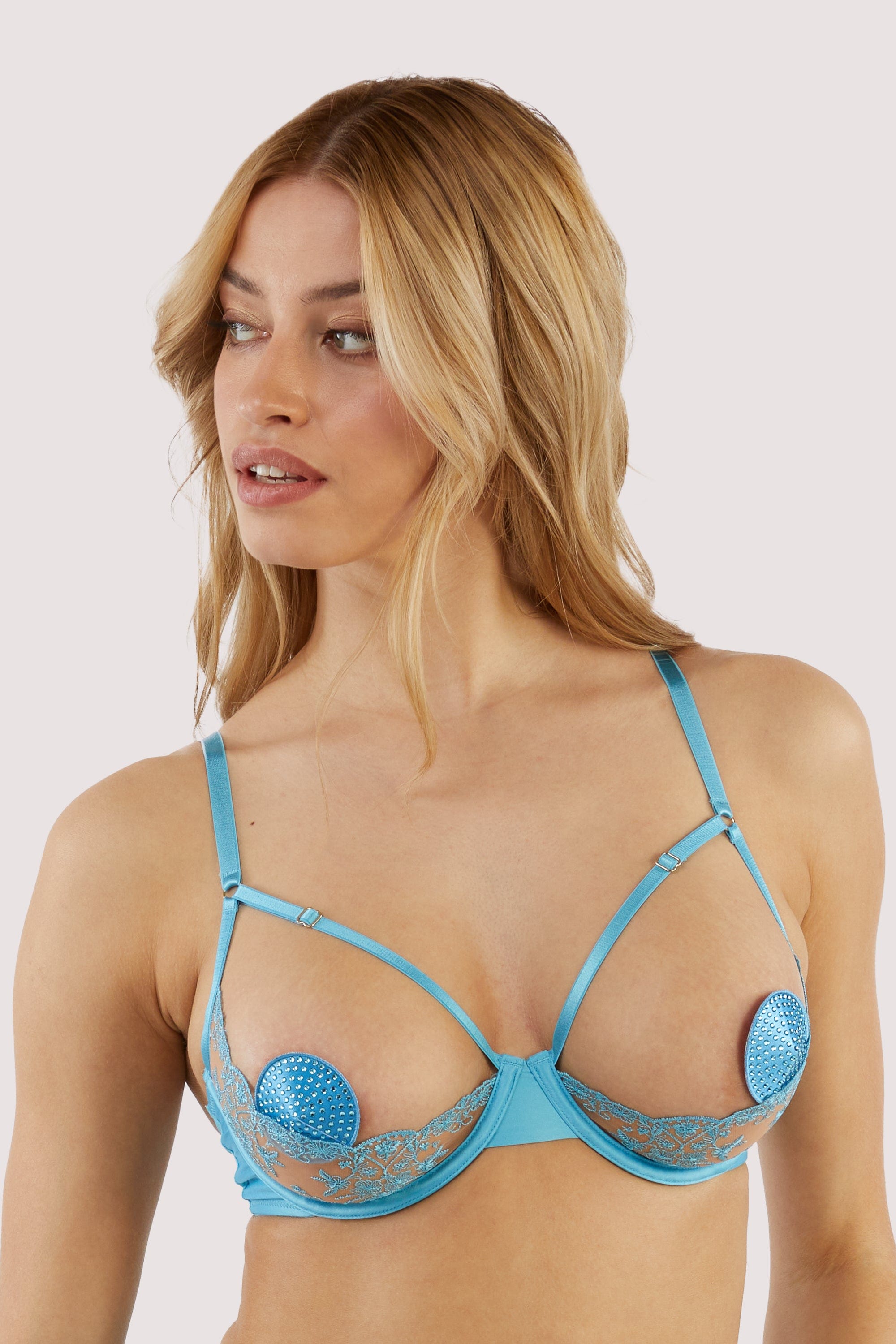 Cassia Blue Floral Embroidery Bra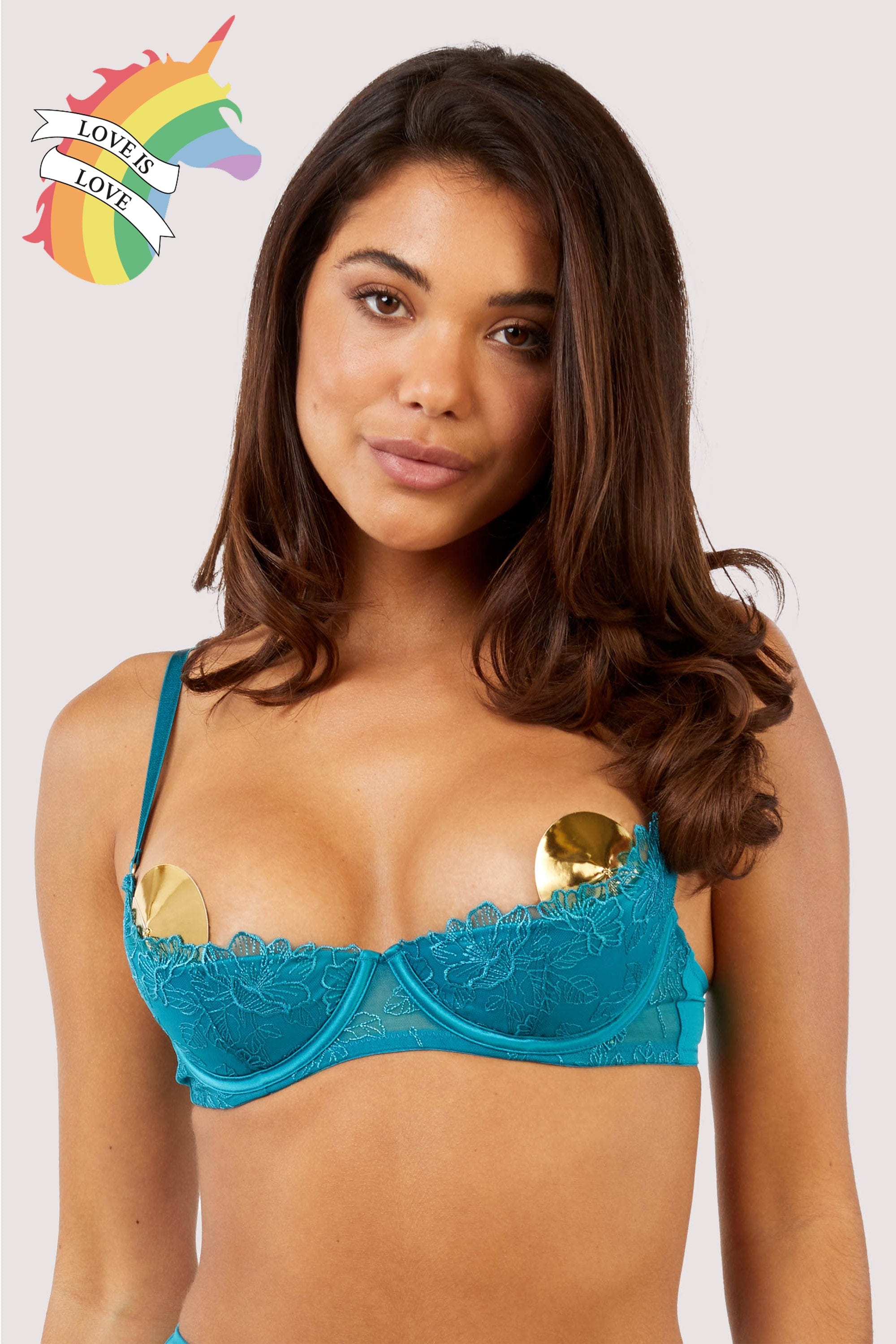 Marsha Teal Embroidery And Rings Bra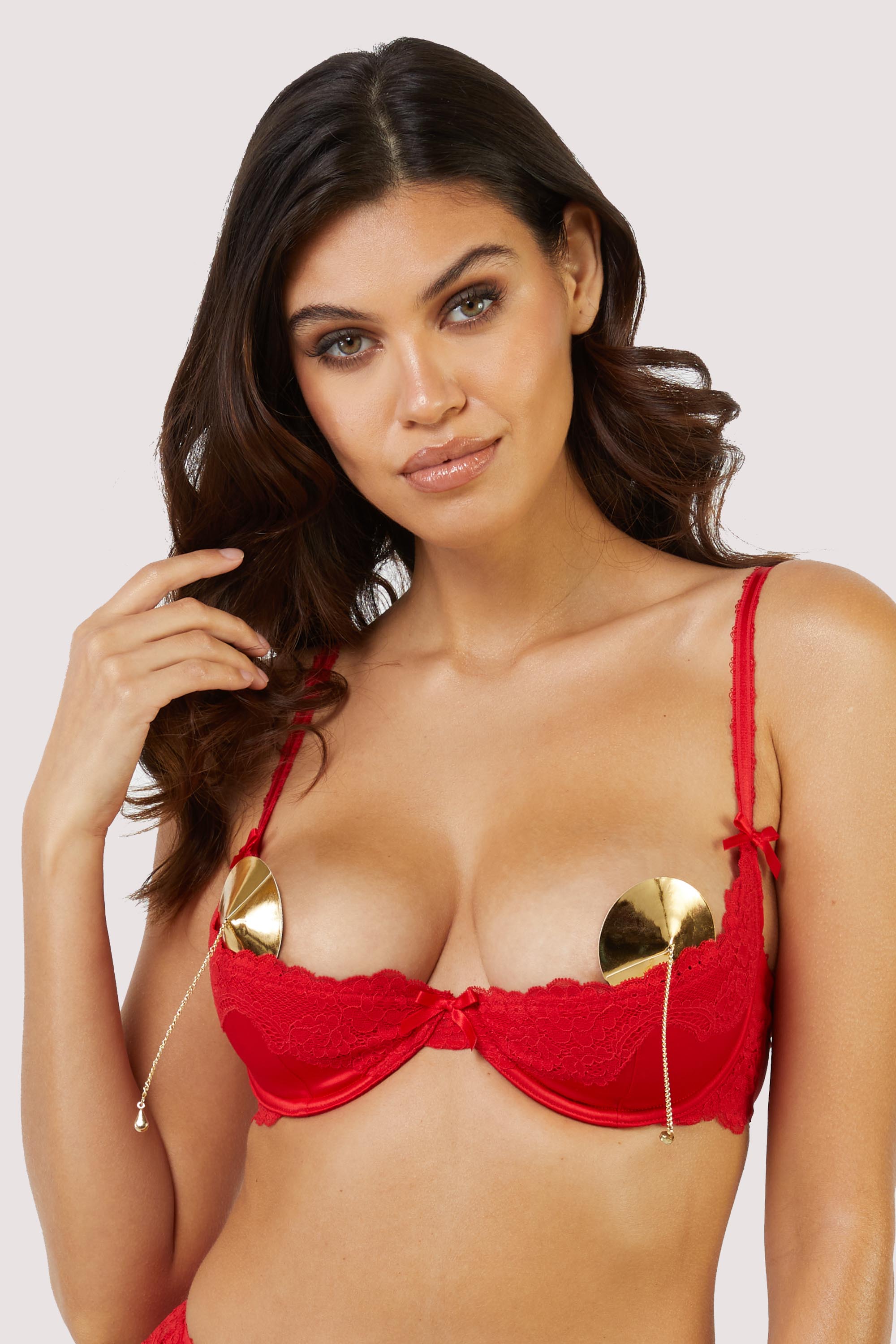 Eliza Red Lace Trim Bra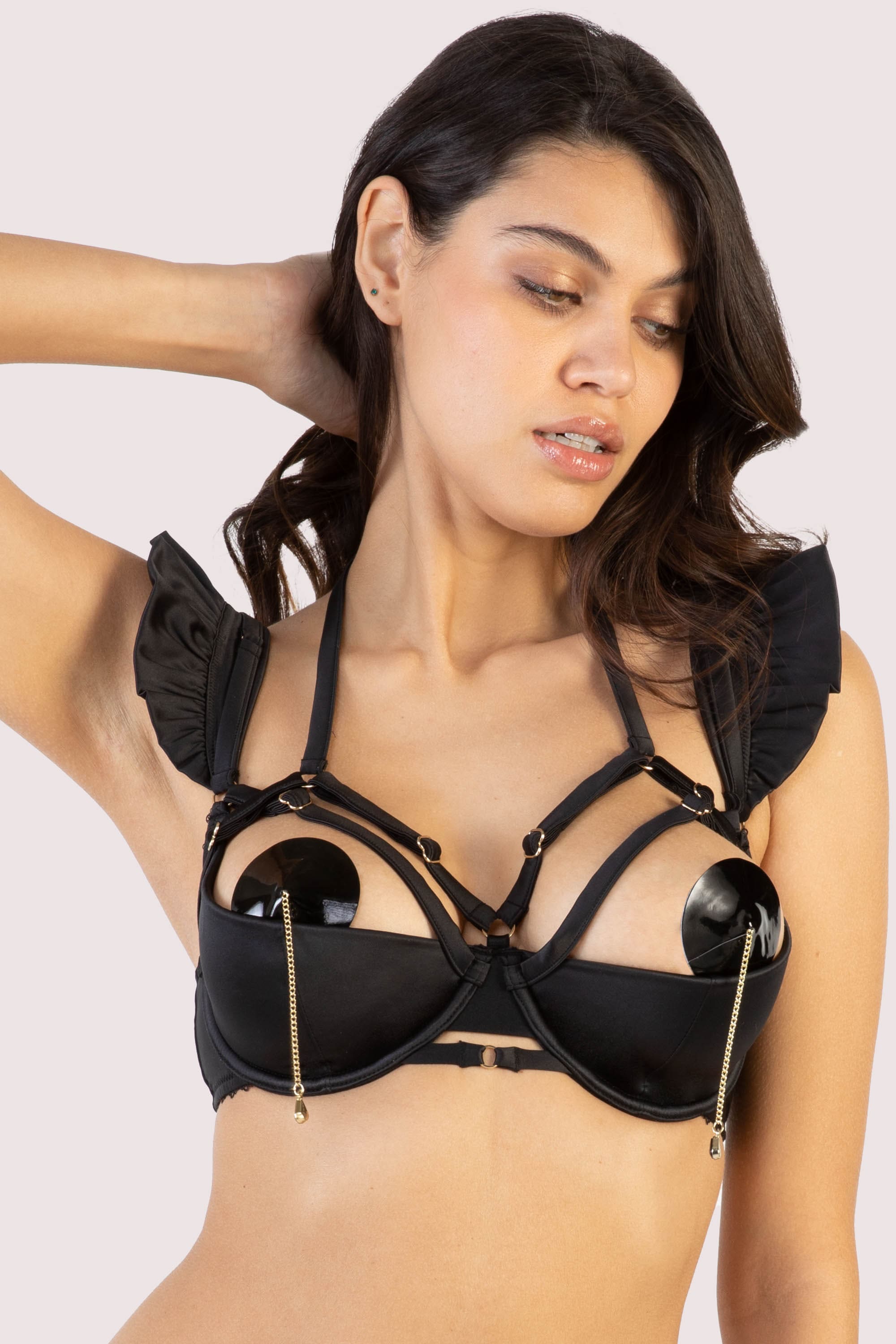 Noelle Black Satin Strappy Bra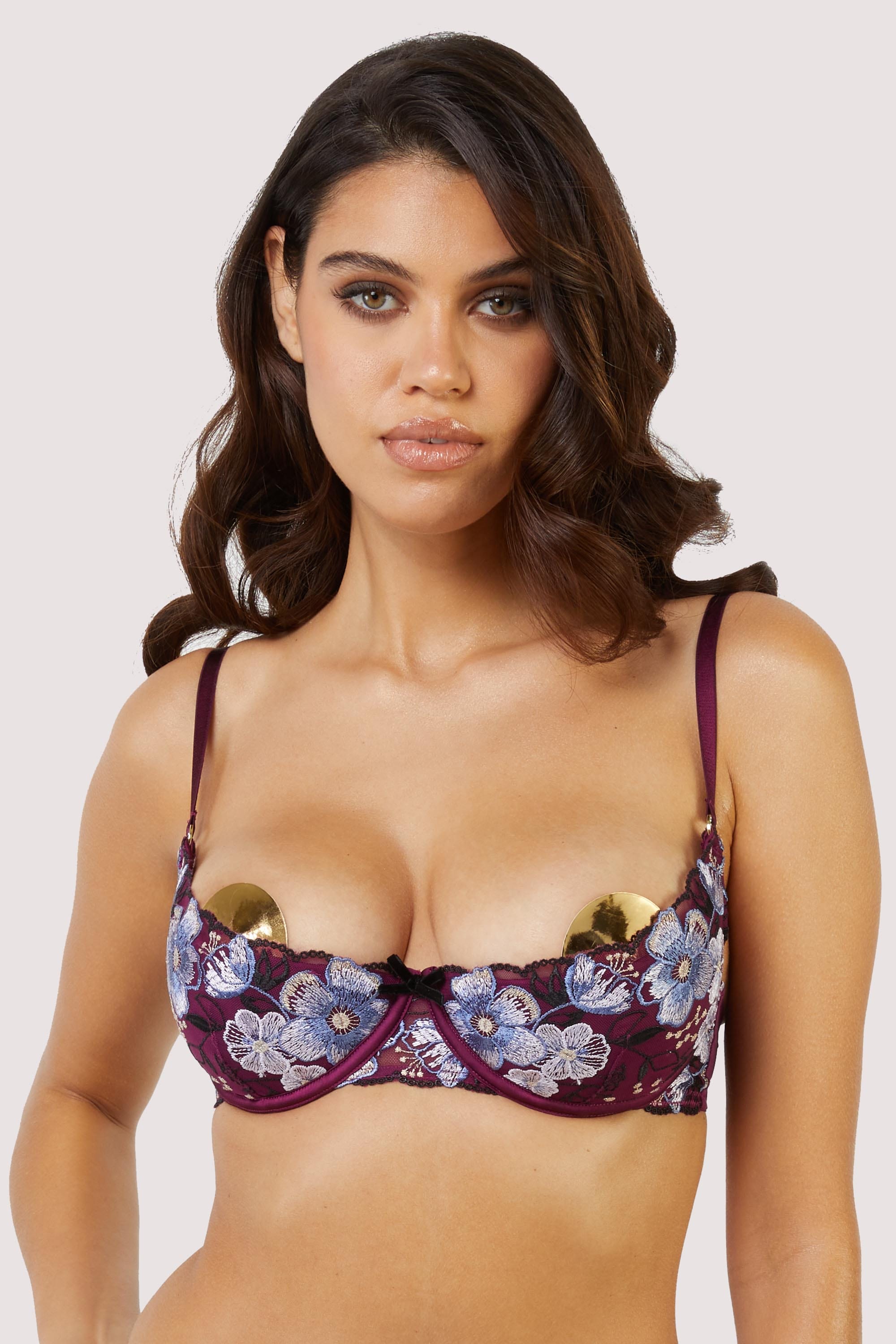 Joanna Burgundy Gold Embroidery Bra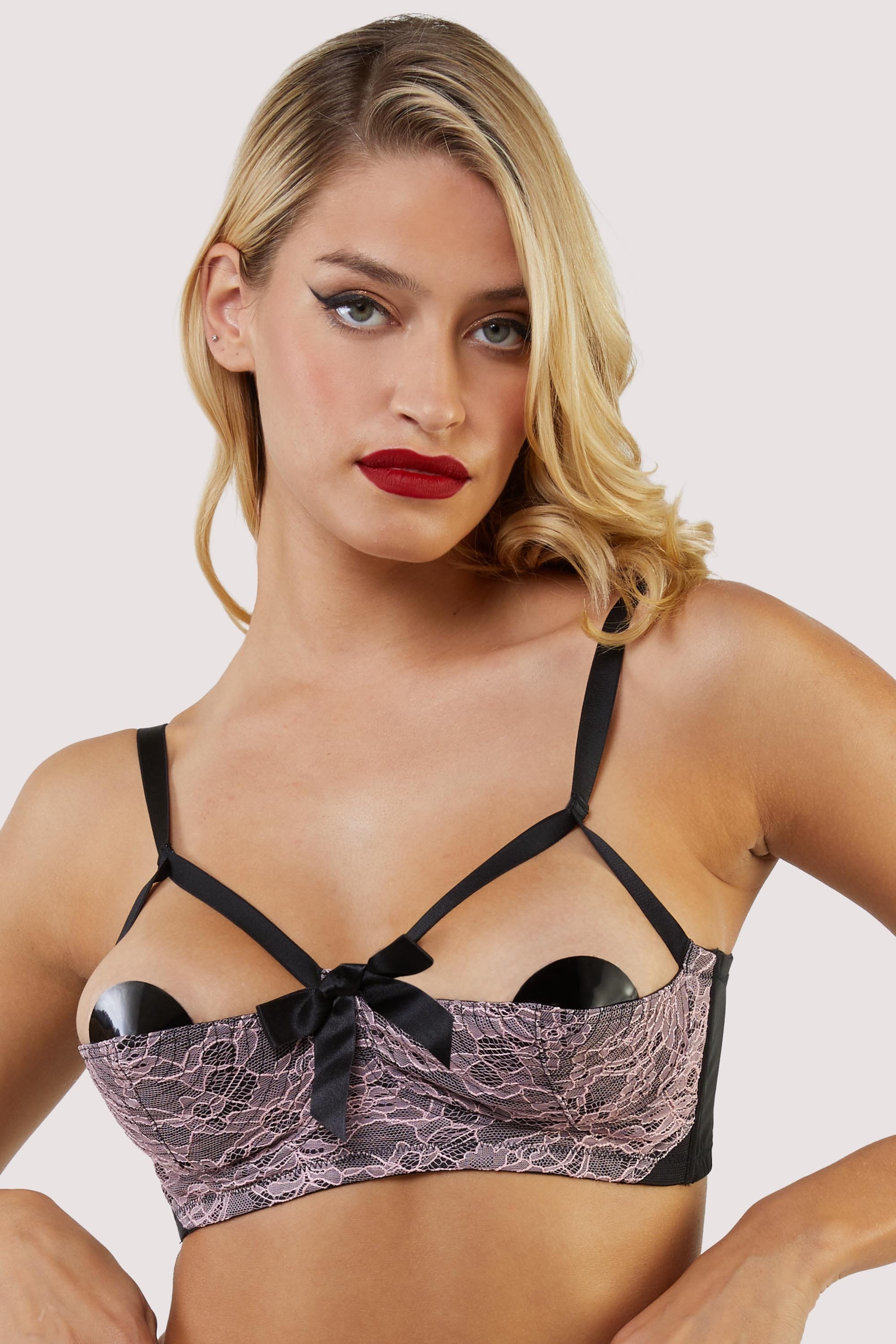 Elsie Pink Lace Bra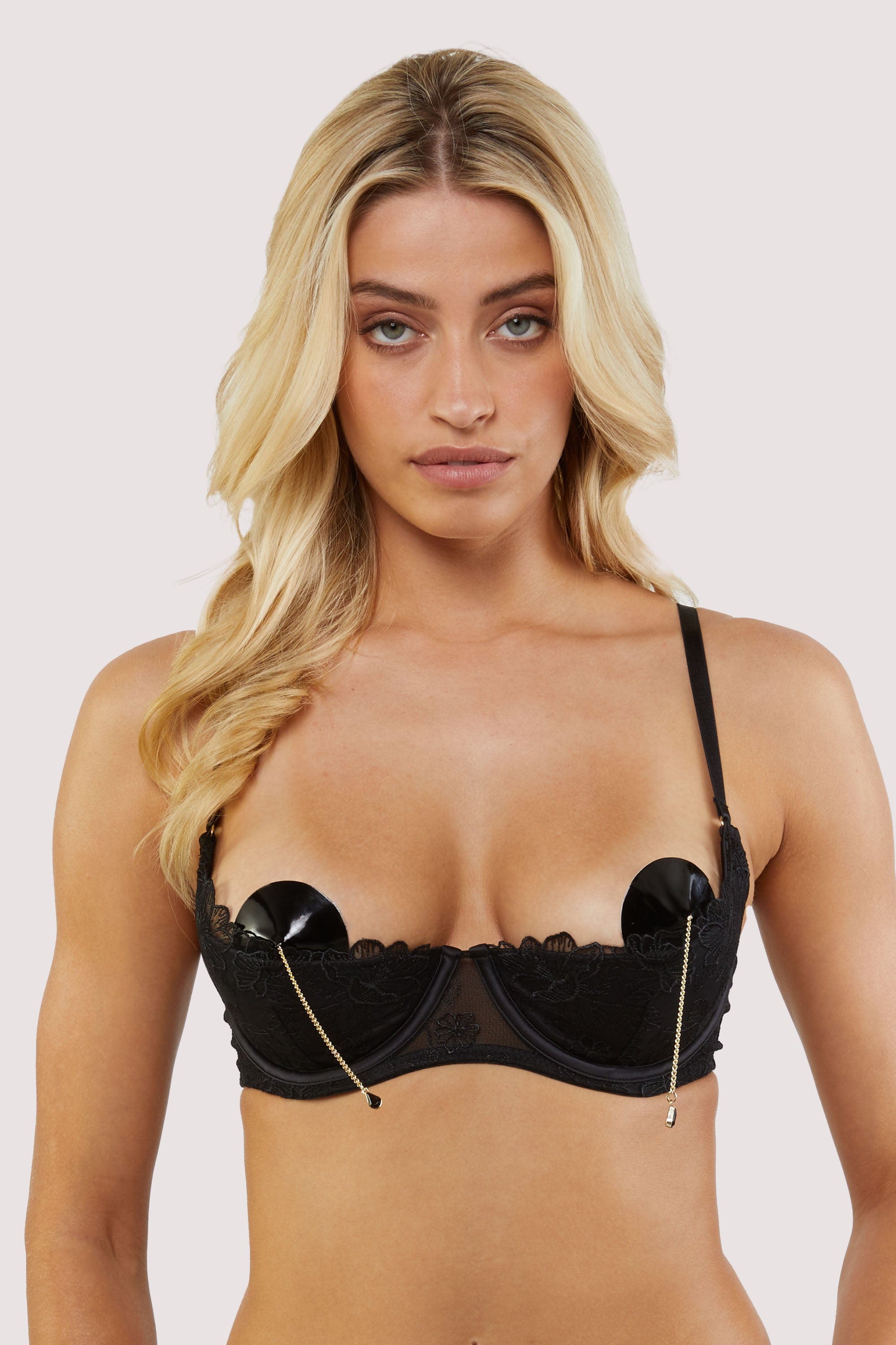 Marlowe Black Floral Embroidered Bra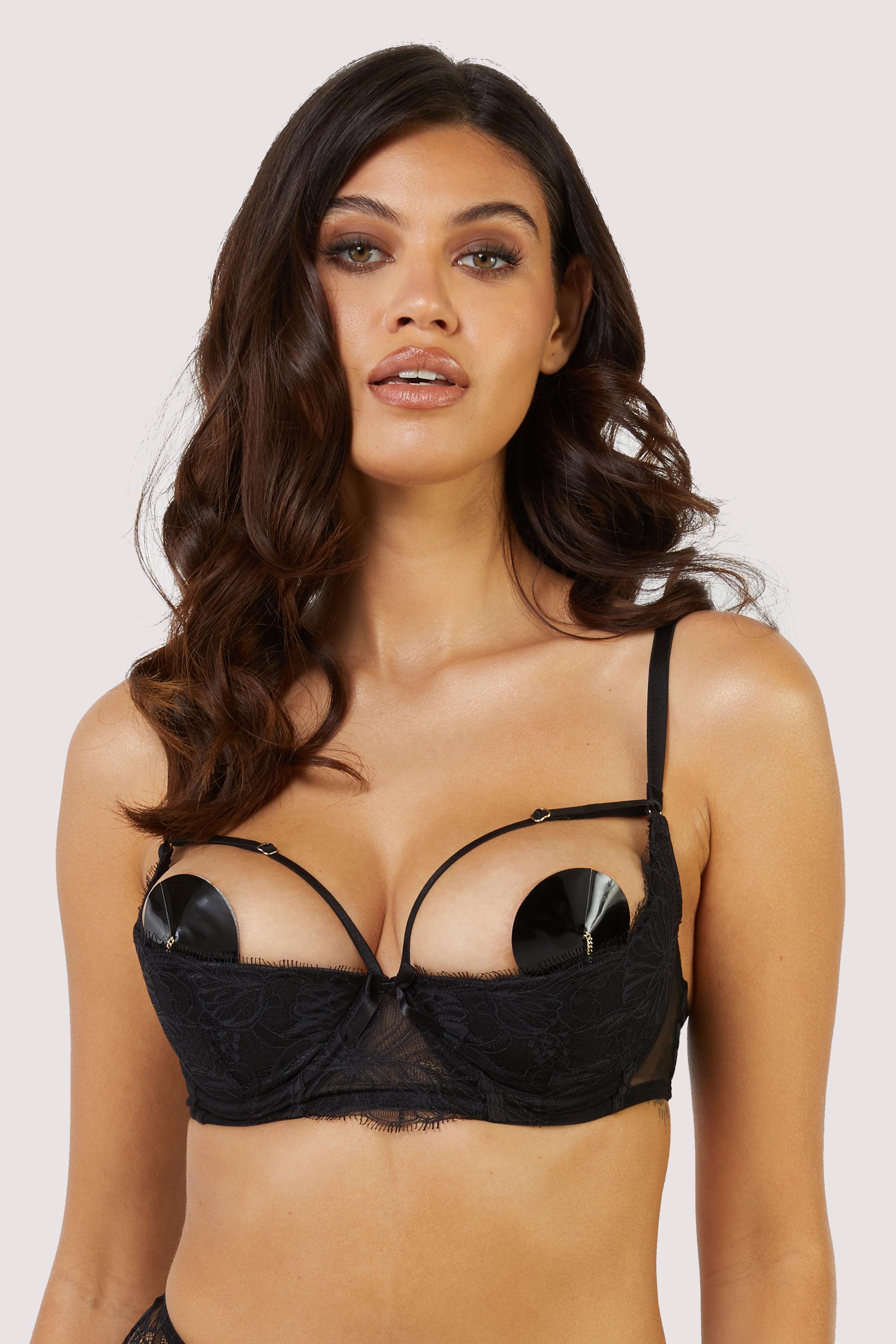 Fallon Black Quarter Cup Lace Balconette Bra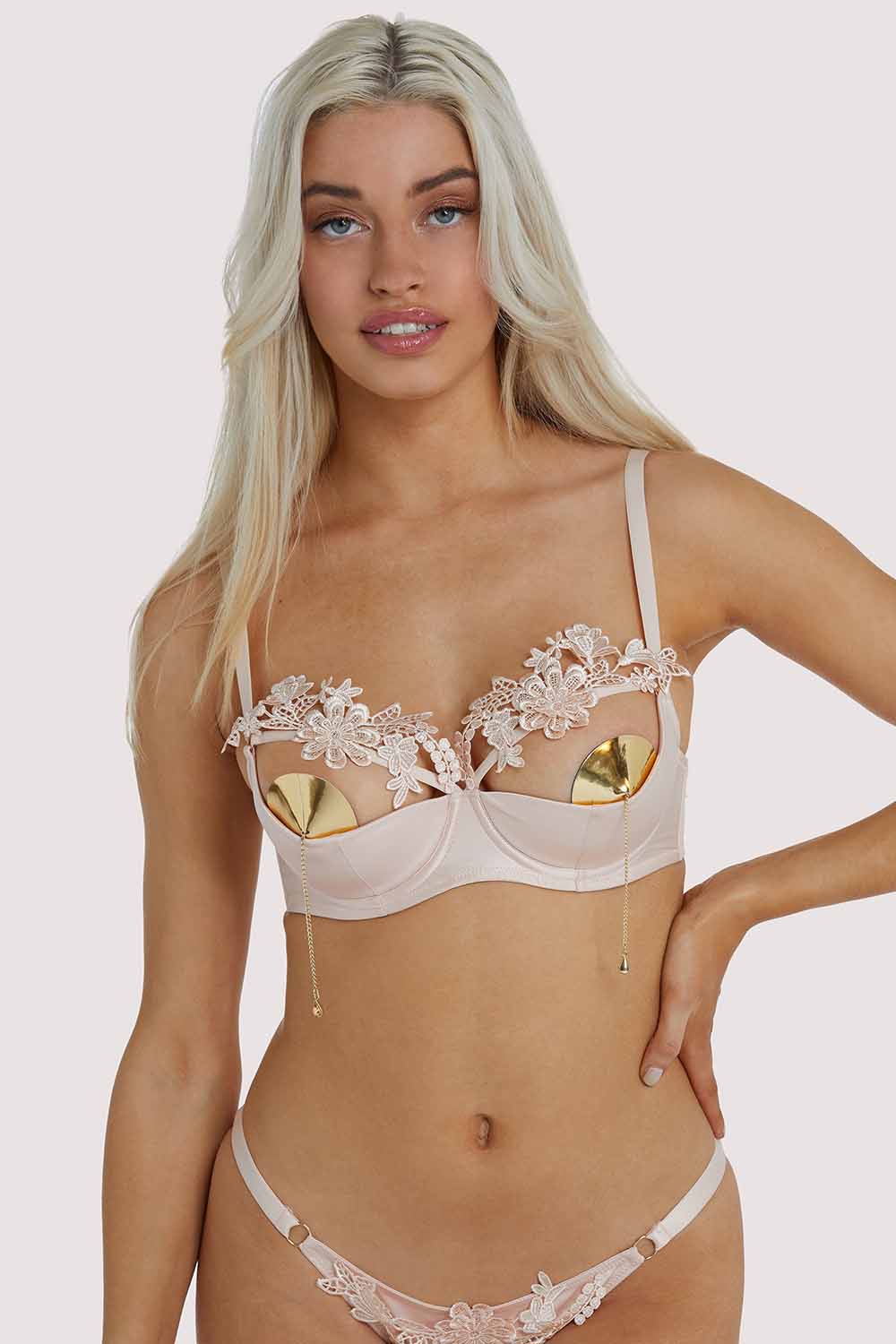 Virginia Peach Guipure Bra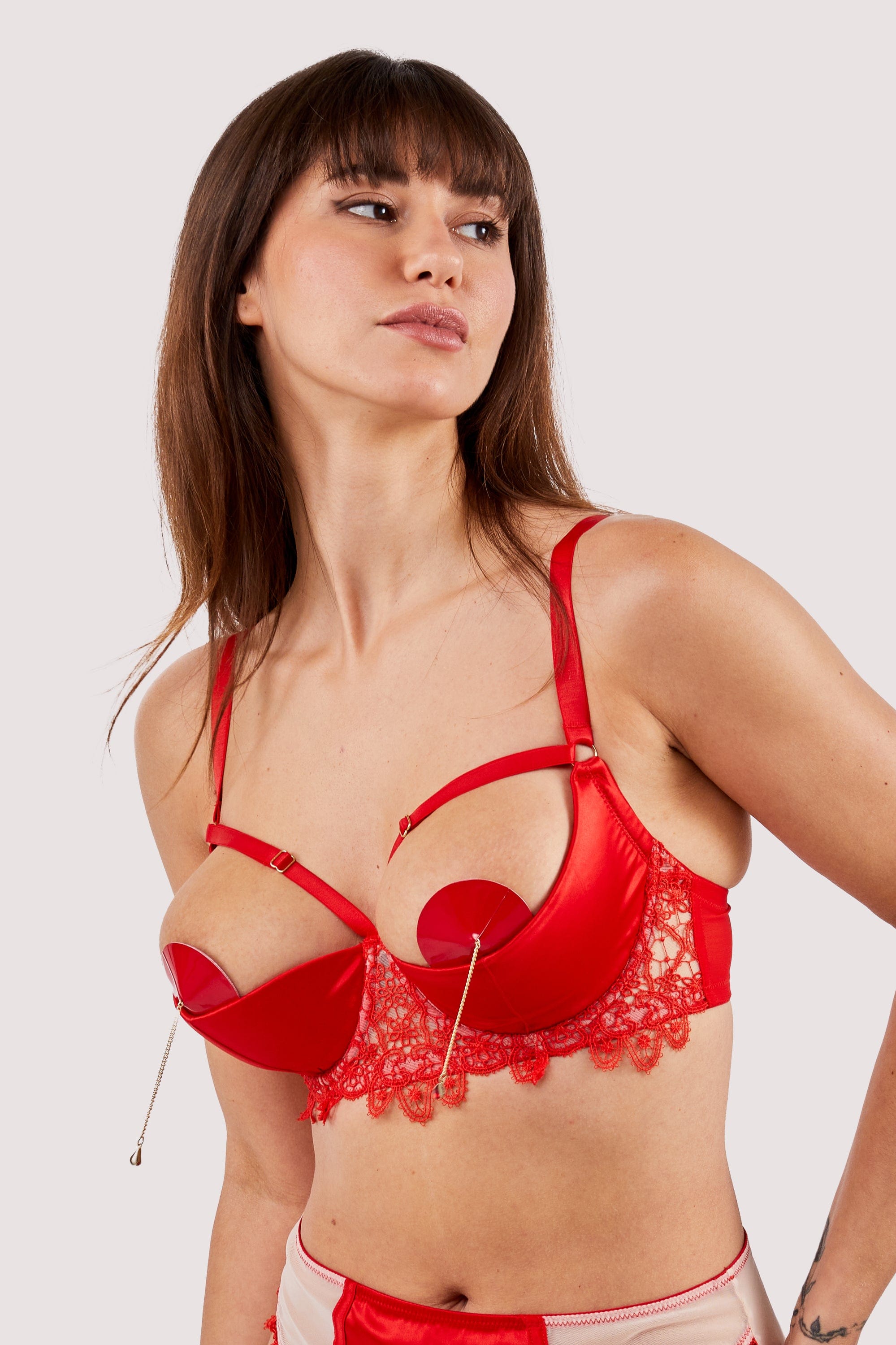 Anaise Red Bra
Mayla Black Floral Embroidered Bra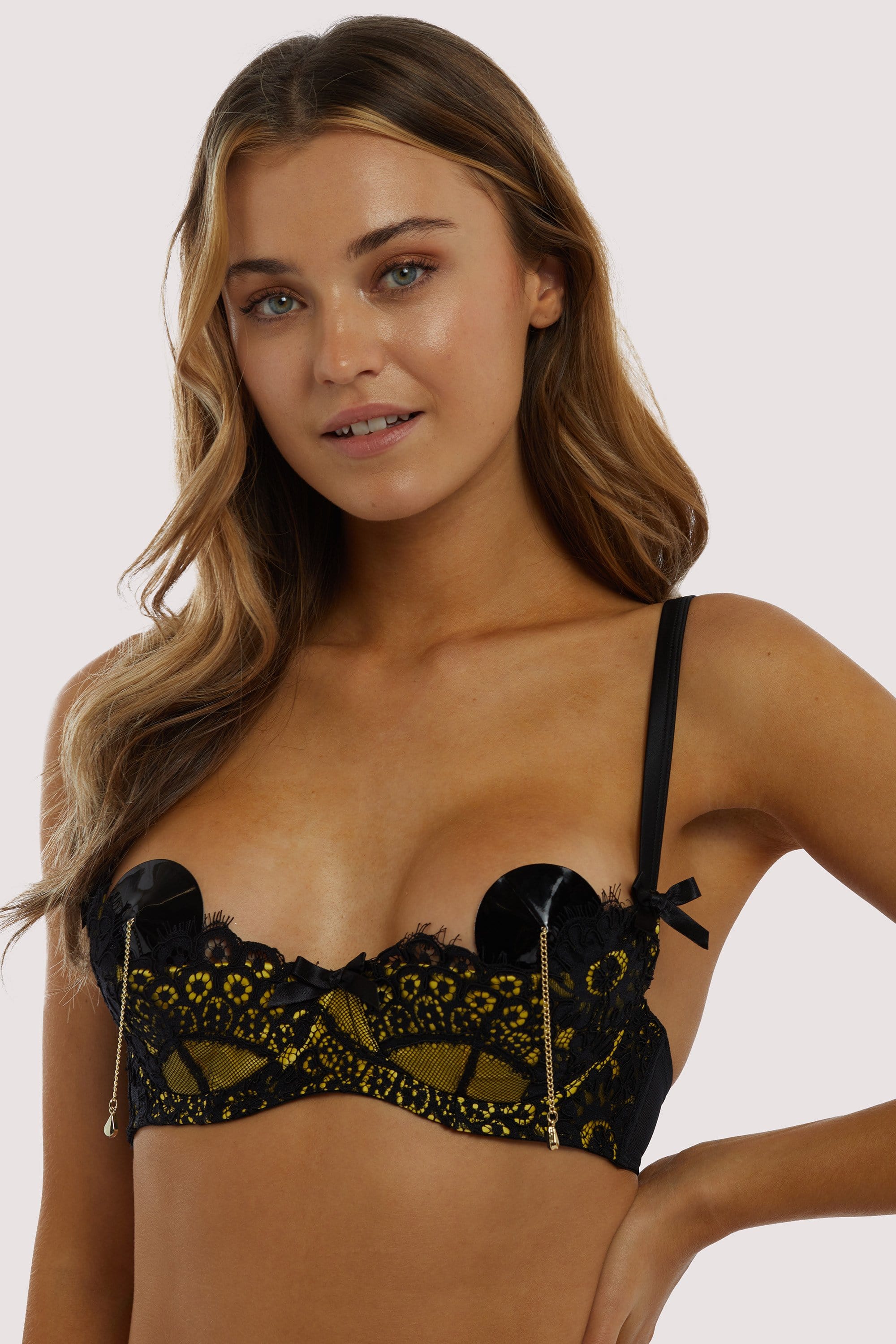 Jaquelina Mustard Contrast Bra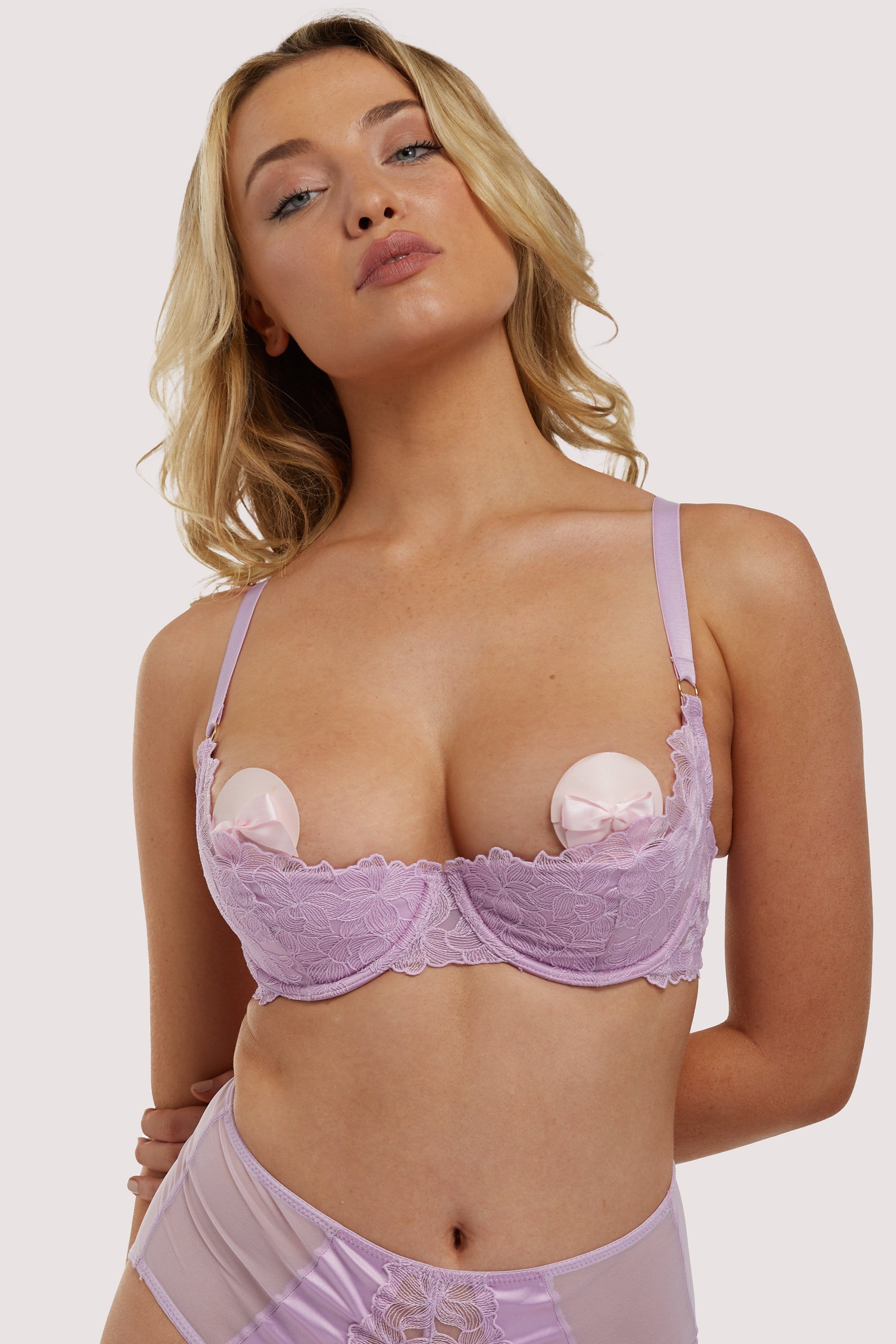 Lila Lilac Bra
Elsie Emerald Lace 1/4 Cup Bra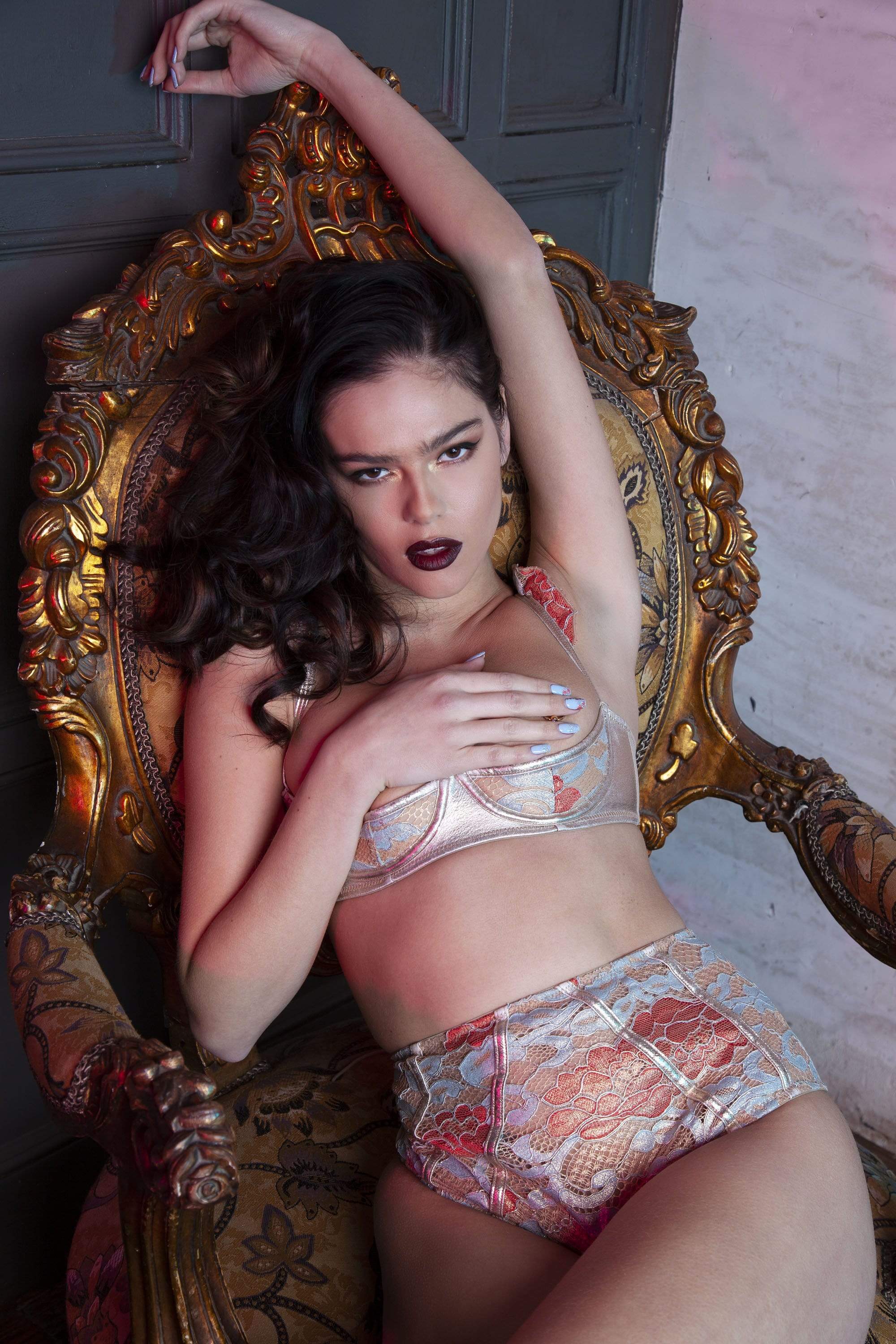 Quinn Gold leatherette lace 1/4 Cup Bra A – DDD/F
Keep in mind that quarter cup bras are not for everyday support. They may not be suitable for activities that require a higher level of comfort or coverage. These bras are typically worn by individuals looking to add a touch of sensuality and allure to their lingerie collection, especially during intimate moments or special occasions. It's important to remember that wearing a quarter cup bra is a choice and not a necessity.
Images source: playfulpromises.com