Flare leggings are like the superheroes of activewear for yoga. They can help you to feel comfortable, flexible and confident during your workouts.
In yoga class stretching and bending body into different poses is a common thing. Flare leggings are made from materials like spandex or a blend of spandex and polyester. These materials are popular for their excellent stretchability, allowing your leggings to move with your body. Whether you're flowing through yoga poses or holding pilates positions, you won't feel restricted.
The "flare" part of flare leggings refers to the slightly wider legs at the bottom. This design feature not only looks stylish but also helps your legs breathe and stay cool. Plus, it adds a touch of flair to your outfit.
Another great thing about flare leggings is that they usually have a high waistband. This feature keeps your tummy in check and provides extra support for your core. No more worrying about your pants slipping down during a downward dog!
So, whether you're practicing yoga or just lounging around, flare leggings are a fantastic choice. They offer comfort, flexibility, style and support all in one package. Just slip into a pair and you'll be ready to conquer your workout while looking fabulous!
What to Wear With Flare Leggings
Have a question about how to style flared leggings? Here is a brief answer of your question.
Flare leggings offer versatile styling options. For a casual look, you can pair them with a fitted tee and sneakers.
Add a boho touch by choosing a flowy blouse and sandals.
To embrace the 70s vibe, you should opt for crop tops with platform shoes.
Achieve a business-casual appearance with a blazer and heels.
For athleisure, you can pick a sporty top and sneakers.
Get an evening glam look with sequins and high heels.
During colder months, layer with a knit sweater and boots.
Maintain balance in your outfits by combining flared leggings with fitted tops.
What Shoes to Wear With Flare Leggings
Choose your shoes for flare leggings based on your style and the occasion.
Go for platform sandals or wedges for a 70s look
Ankle boots for versatility
High-heeled boots for a chic appearance
Sneakers for casual or athleisure outfits
Ballet flats for a classic touch
Strappy sandals for elegance
Mules for a sleek contemporary vibe
Best Flared Leggings For Women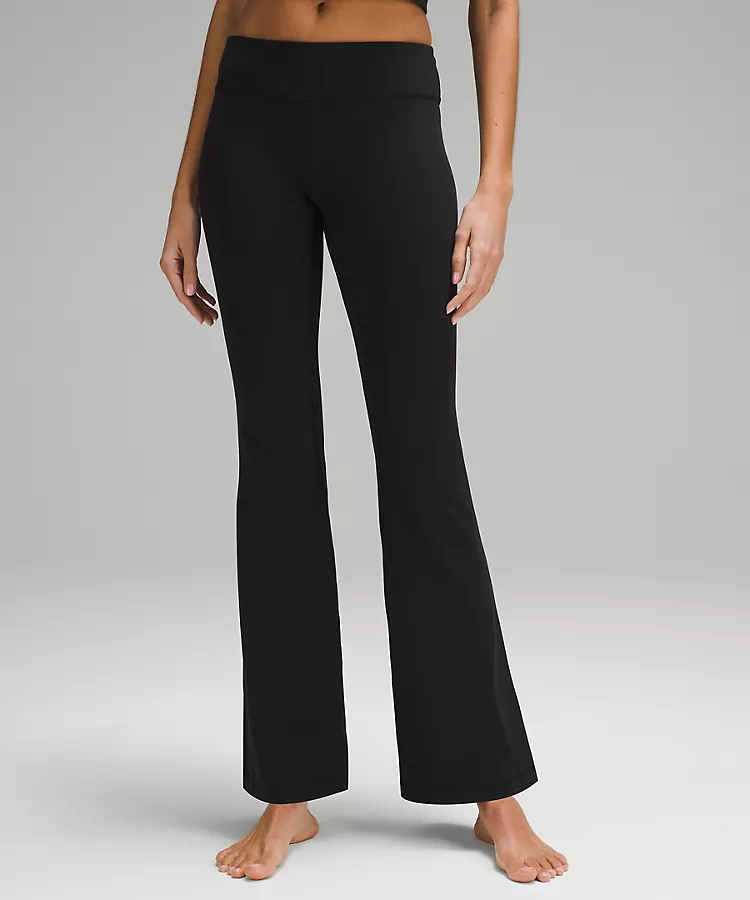 lululemon Align Low-Rise Flared Leggings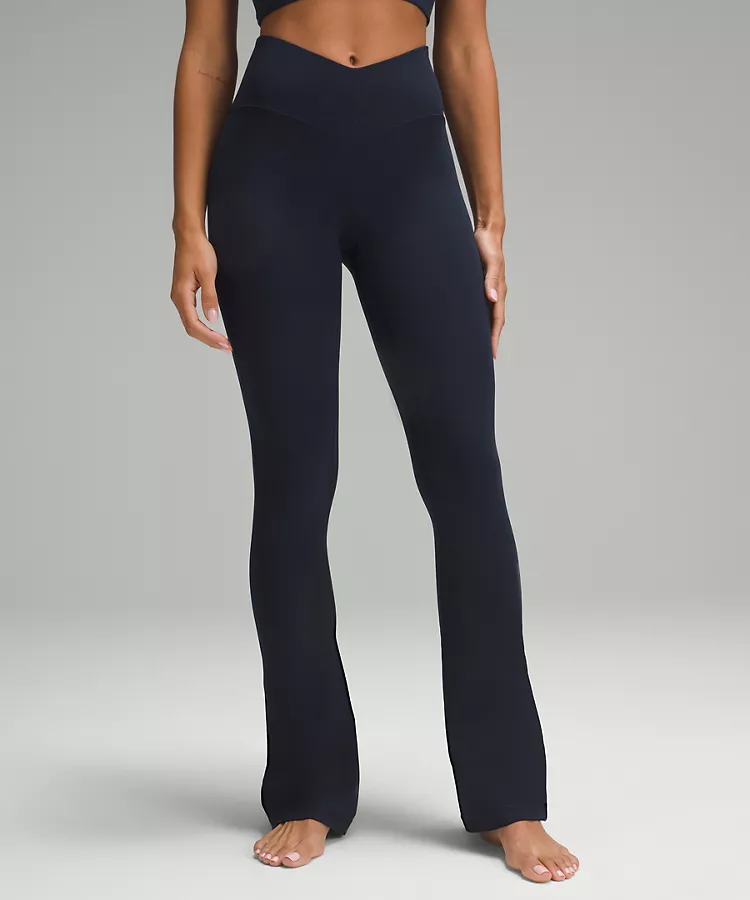 lululemon Align V-Waist Mini-Flared Leggings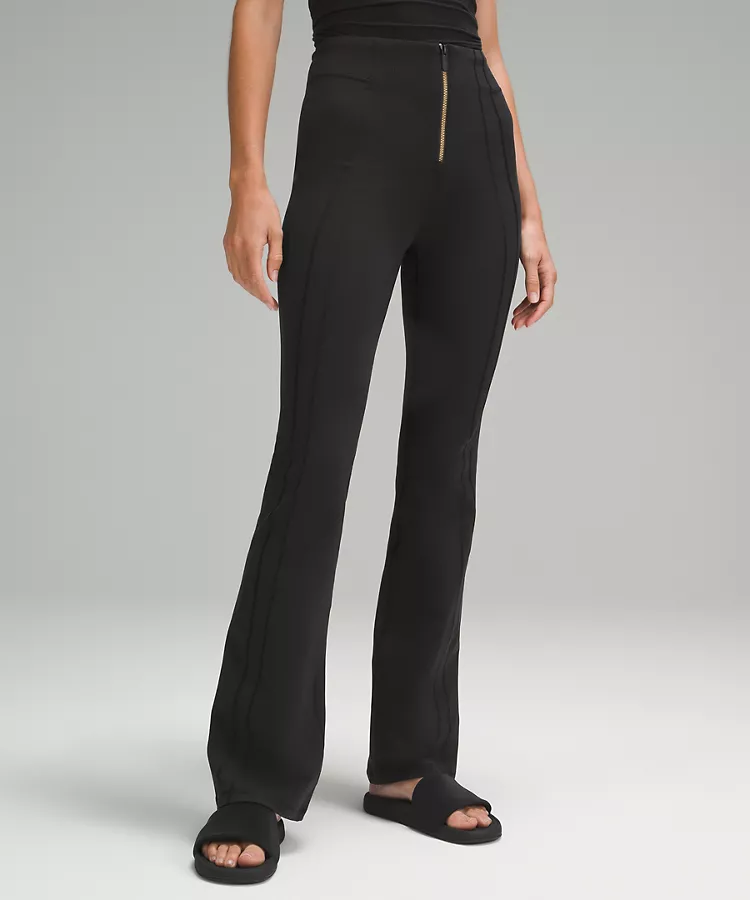 Define Zip-Front High-Rise Flared Leggings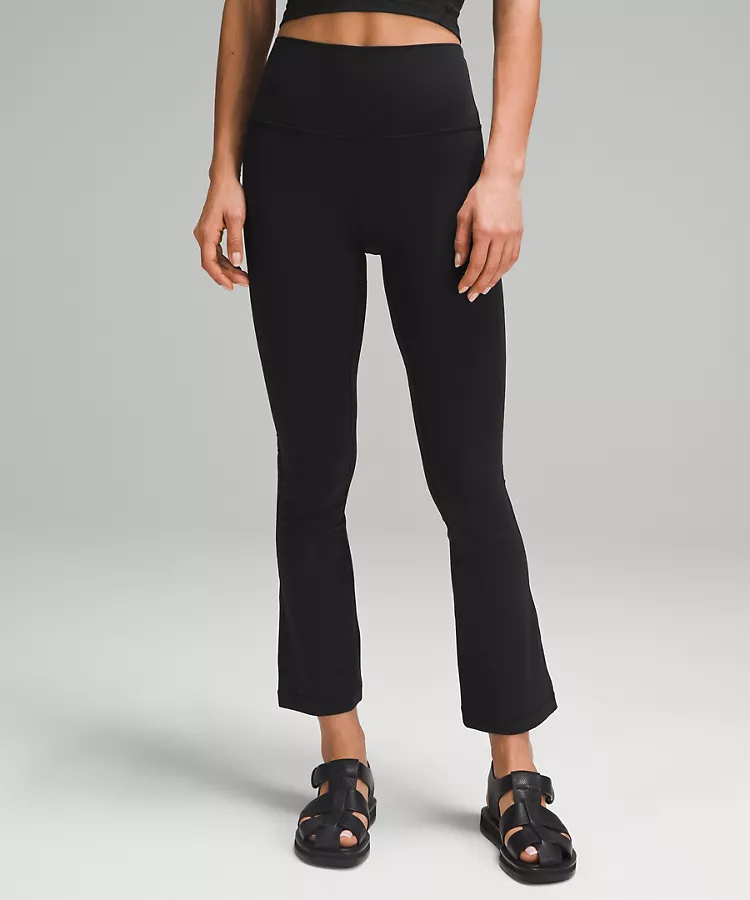 lululemon Align High-Rise Mini-Flared Leggings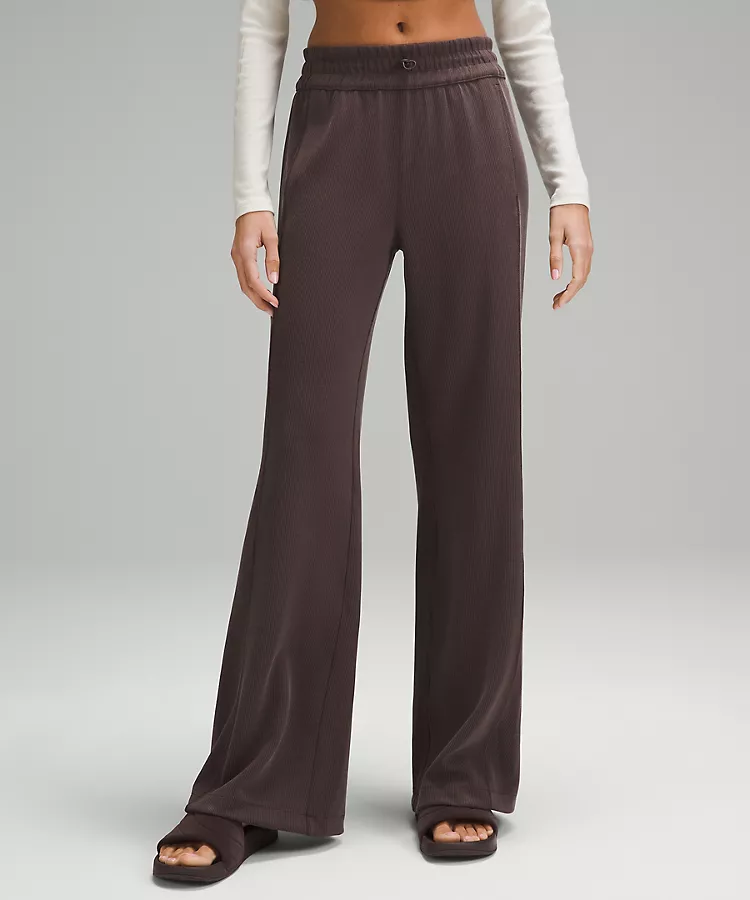 Ribbed Softstreme Mid-Rise Leggings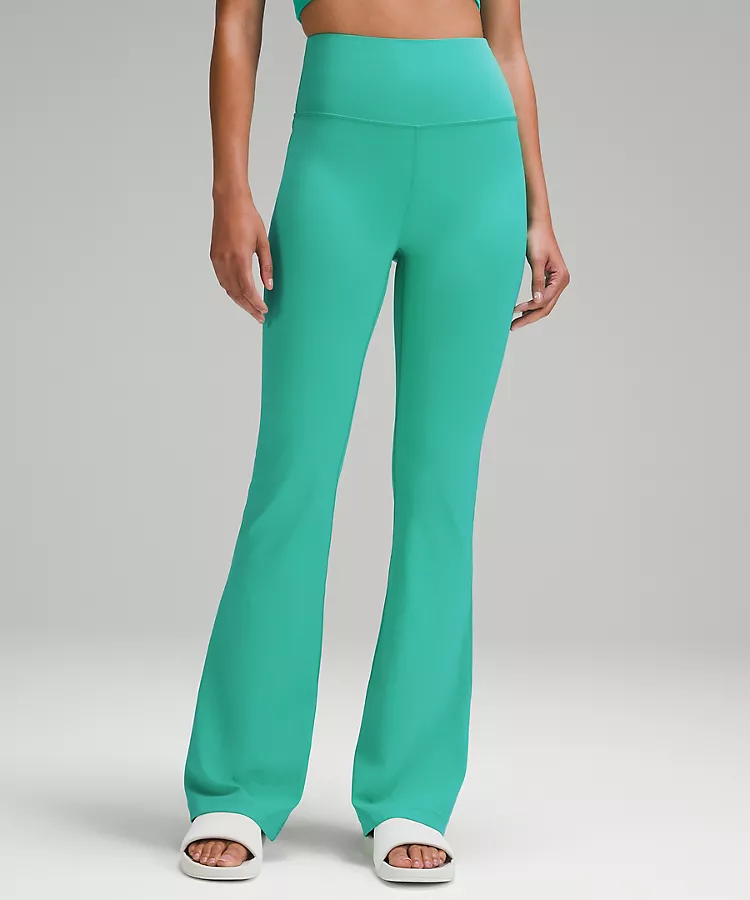 Groove Super-High-Rise Flared Leggings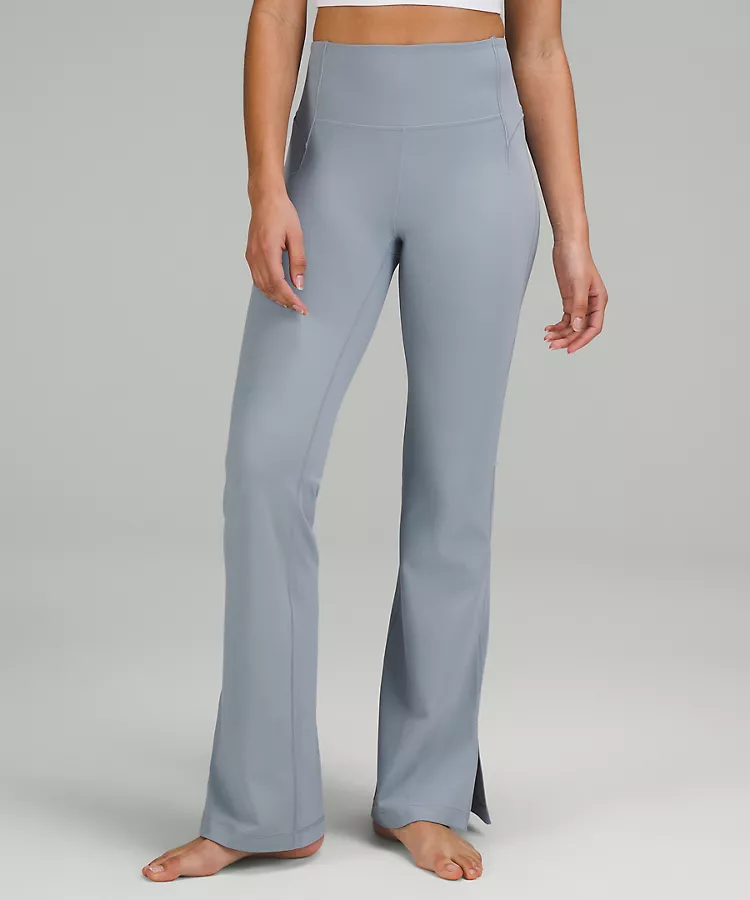 Groove High-Rise Split-Hem Flared Leggings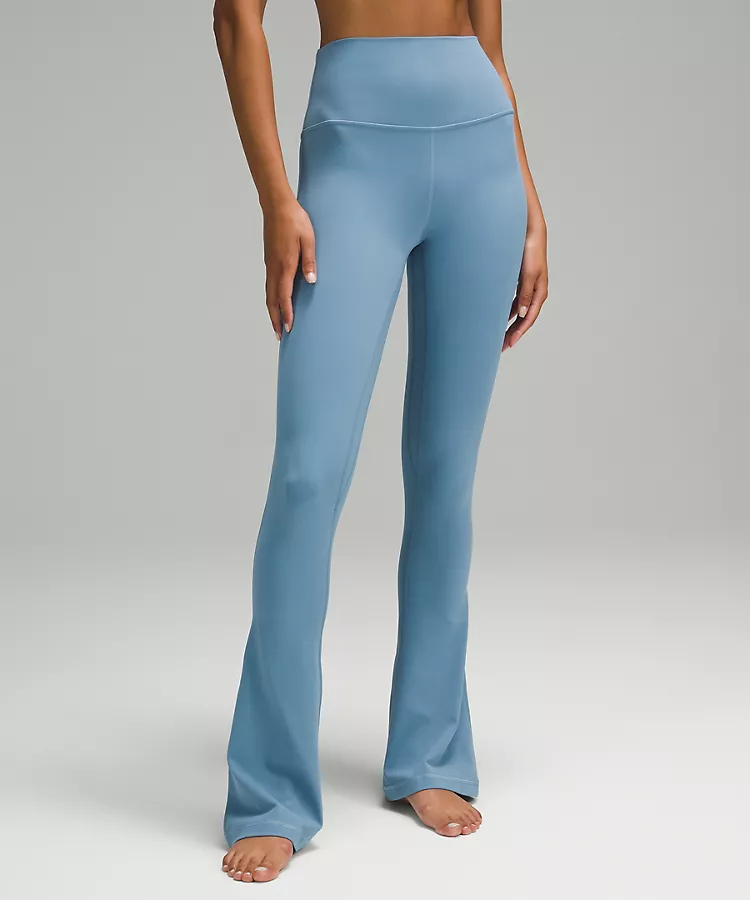 lululemon Align High-Rise Mini-Flared Leggings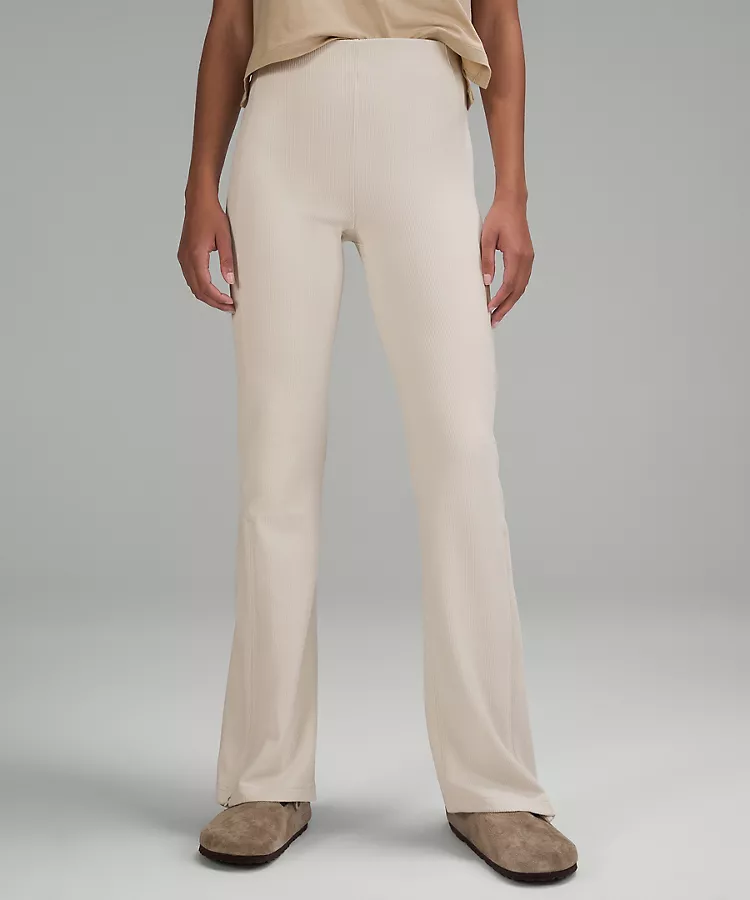 Brushed Softstreme Ribbed Zip Flared Leggings
Images source: lululemon.com